Despite last night's bump, I was not going to let the snow stop me getting to my dance class.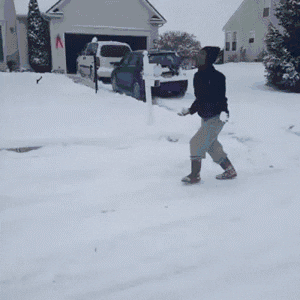 I'd asked Simon if we could do a routine to my favourite Bruno Mars track and bless him, he obliged.
Louise complained she was too busy singing along to concentrate on getting the moves right – and we were both grateful there were no mirrors.
I brought Jen along to try the class – just like I promised I would – and she LOVED it!
We had an absolute blast – I found the routine easier than last week and was just bouncing along in my imaginary music video with a big smile on my face.
Simon was entertaining as always – "criss and cross and look-at-my-shoe and criss and cross and look-at-my-shoe" and my personal favourite "and cabbage patch and cabbage patch".
Yep. That's an actual dance move what like professionals do.
Apparently it was a dance academy routine level 5,6 and 7.
OK, primary 5, 6 and 7 – but I'll take that.
Stats
calories 789 
total steps 14,366
distance 12.3km
alcohol 0